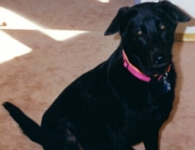 CLYDE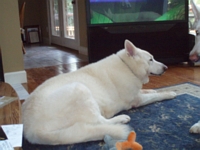 JACKSON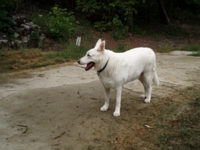 HARVEY
A tribute to my best friends CLYDE, JACKSON and HARVEY - I miss you.
Clyde Born Oct 13,1995.
Clyde passed away in my arms on June 24, 2005.
He was the best friend anyone could find.
He was known as the "Gentle Giant", 160 pounds of love.
Friendly, perceptive and smarter than most humans
Rest in Peace, my buddy.
My other best friend Jackson joined Clyde in doggie Heaven in June 2008. He was the sweetest large (145 lbs.) white German shepherd. He loved people and people loved him.
Another best friend and wonderful buddy of mine Harvey, another white shepherd left this world in June 2010. He was a very protective shepherd and would not hesitate to guard me if he thought there was a threat. He passed prematurely at the age of 9 because his hips could no longer support his body. All three of these special dogs are keeping a spot for me warm so one day we can all be together again.
I'm sure you have found out just how intelligent and loving these creatures are if you are an animal lover and study the actions of dogs. Their senses are so much sharper than humans and they do speak to you if you have the love and patience to listen to them.
Bert and Bubba now share my home with me and because of their love and kindness I enjoy life with these 2 great constant companions.

Harvey and Jackson
The Webmaster Team
Until Jack's passing in 2008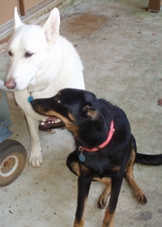 Harvey and Bert
The New Web Team
Formed in 2009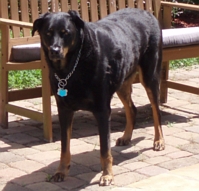 My Bert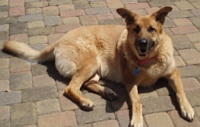 My Bubba

Ernie


Me